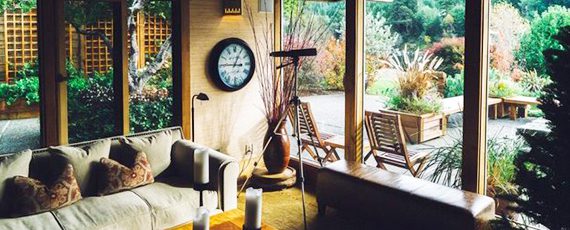 Architecture, Design & Construction Trends in 2018

As we say goodbye to 2017 and head into a new year, let us understand the trends that will be impacting architecture, design and construction industry. As you read further, you will find that some of the trends shared below are not brand new, but their relevance is of utmost importance in current "latest" trend. Other construction trends are further out in the future, and may never materialize. Take a few minutes and ask yourself some simple questions:
"How can my company effectively respond to this trends to remain competitive and even gain a competitive advantage?"
"Will this trend impact our industry?"
"Will this trend specifically impact my company – or my clients?"
Top 5 Architecture Design & Construction Trends in 2018
1. Prefabrication and Modular Construction become Mainstream
The previous trend was about the need to improve construction productivity. Prefab and modular construction are an excellent way to do this. One of the classic example of this trend is The Great Pyramid of Giza. Where its outer limestone blocks were cut ten miles away and were transported upriver, making prefabrication popular since ancient times. However, in recent years this trend has been picking up in use and acceptance. Case in point: a mechanical contractor that has adopted a manufacturing-style approach, utilizing prefabrication and modular construction to build much of a given mechanical system in their shops, and then transport the modules to the project site.  Electrical contractors and drywall installers have seen the benefits of this approach. They are now regularly asking the mechanical contractor to incorporate conduit piping and drywall hangers into their assemblies.
2. BIM (Building Information Modeling) Continues to Evolve as Firms Integrate 4D, 5D, but 6D Remains Elusive
As per a recent survey, in the last three-quarters, every A/E/C firms have been involved with at least one BIM project. But the reality is that many mid-sized construction firms still have no BIM experience. They may have be "involved" in a BIM project; by outsourcing to RDAEP for designing in Revit, but then went old-school with 2D drawings and specs. There was no use of implementing the building model during construction phase. The concept of owners integrating building models for Computer Aided Facilities Management (CAFM) is still not mainstream. The primary reason is not having a qualified staff. Companies don't understand the value of the model post-construction.
RDAEP helps such companies by providing Architectural Design Services and developing models using AutoCAD and engineering software. To respond to the growing prevalence of Building Information Modeling, many countries are seeking to implement national standards. In the United States, a number of organizations, firms, and government agencies have partnered to develop the National BIM Standard-United States (NBIMS-US).
3. Protecting Coastal Cities Becomes Priority
The New York Times recently published an article about investors shying away from coastal real estate, like in areas of Florida facing increasing king tides. An article in the Scientific American noted that the sea level rise over the coming century could be the highest in human history, with the east coast of North America baring much of the brunt. Some scientists have revised their sea rise forecasts upward, and are now projecting that by 2100 many coastal cities will be abandoned.
Now the question to ask is How will governments respond? How will they protect such heavily populated cities like New York and Miami?  Where will the funds come from? With many recent natural disasters happening worldwide, the trend of safeguarding coastal cities has gaining priority. But as time passes, its importance recedes like the tide. Hurricane Katrina and Superstorm Sandy brought this trend to the forefront of the national consciousness. New natural disasters like Autumn hurricanes stir new fears.
4. Profitability Continues to be Thin for Many Firms
PSMJ Resources just reported that based upon their 2016 Circle of Excellence data, the top A/E firms are exceeding 35% profit.  But a lot of design and construction firms still struggle with low margins. There are scattered anecdotal evidence of A/E/C firms working for cost to keep staff busy.  Certainly, things are better than they were during The Great Recession. Those areas heavily dependent upon the energy industry and fracking, the past few years haven't exactly been boom time. Third-party facilities management are increasingly bidding out professional services. Productivity, New delivery models and Innovation are the three important pillars to become profitable.
5. Evolution of Project Delivery
According to this article by McKinsey, manufacturing productivity gains have outpaced construction productivity gains by 1.7 times since 1994. Furthermore, construction productivity has slightly declined during this time. The article refers to several factors for this: poor organization, inadequate communication, flawed performance management, contractual misunderstandings, missed connections, poor short-term planning, insufficient risk management, and limited talent management. Any of that sound familiar?  In recent years, very few A/E/C firms have been directly involved with PPP (Public-Private-Partnership) funded projects. Still there's a lot of work to be done. With IPD (Integrated Project Delivery), an interesting concept that combines having a fully-integrated team with risk/reward sharing on a given project, has been gaining huge acceptance in the coming years.
There's a lot of Architecture Design & Construction trends out there to follow, and these are but a few. Contact RDAEP, a full-service Architectural and Engineering Design and Drafting Firm to help you align to the trends. We offer services like 2D architectural drafting, 3D drafting projects, Design-Build Construction. If you are looking to outsource engineering and 2D drafting, then have a look at some of our projects to understand the scope and range of our services. Call us on (860) 289-1100 or Contact Us for your Design Engineering requirements.