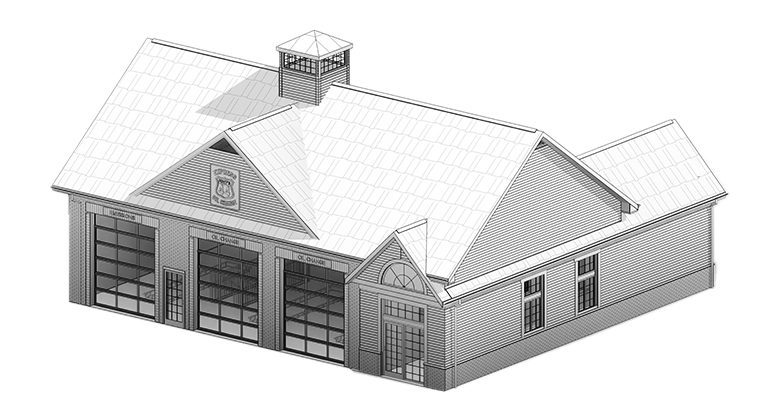 Project Details
Location: 221 Main Street, Avon, CT
Services Rendered: Architectural, Structural, MEPF Engineering Design Services for New Construction
Area: 4,361 SQFT
Sector: Commercial
Year of Completion: 2021
This project is a 4,144 SQFT (2,254 SQFT Basement + 1,890 SQFT First Floor) industrial-style Lube Shop building, providing quick oil change facilities. The primary discipline of our work included Architectural Design Services along with MEP and Structural Coordination with the design intent of serving basic necessities such as oil changing considering automotive mobility, customer waiting areas, and human circulation (especially for differently-abled drivers).
The design details and facade along with the materials used reinforces and rejuvenate the typical services building structure with a traditional construction style typically used in Connecticut.
Our scope of work included a basement and first-floor plan, building elevations and sections, wall types, doors, windows, storefront and finish schedule, ceiling plans, foundation plans, framing plans etc.
Category: Office & Retail