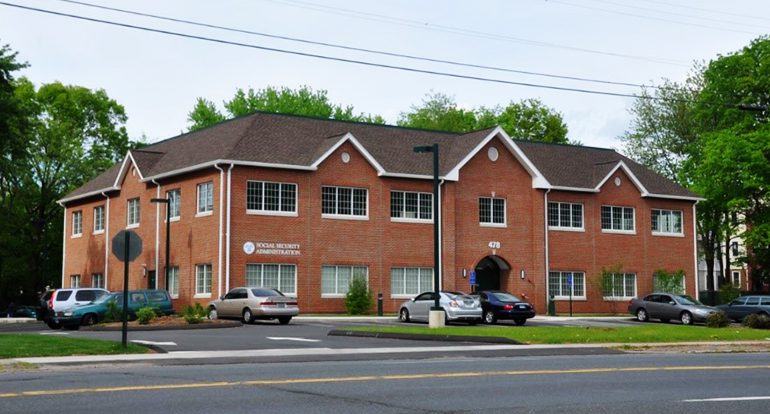 Project Details
Property Name :  Social Security Administration
Location : 478 Burnside Avenue, First Floor, East Hartford, CT
Project Type : Architecture and Engineering Design Services for interior renovations of Social Security Administration office.
Year of Services Rendered: 2021
Russell and Dawson has demonstrated over the last few decades' consistent experience in successfully completing retrofit and renovation projects.
Russell and Dawson provided Engineering and Architecture Design Services for the interior renovation of 6,800 square feet of space for the social security administration offices located at 478 Burnside Avenue, First Floor, East Hartford, CT. Scope of work for office included architectural, electrical, mechanical, plumbing, and fire alarm work. The interior of the office consisted of a video conferencing room, DCR room, multi-purpose room, stock room, focus room, DM office, reception area, etc.
Russell and Dawson reviewed the existing conditions and provided demolition plans, construction partition plans, furniture and finishes plan, interior elevation and sections plan, wall types, door hardware specifications, ceiling plans, electric, lighting, and power plans, etc.