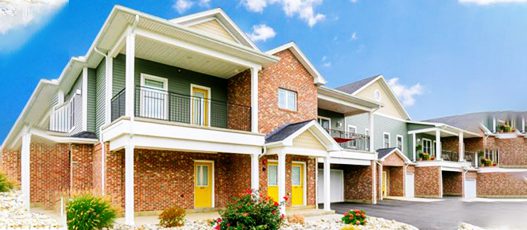 Top Trends adopted by Multi-Residential Architectural Design Firms

Best in American Living Awards 2020 features unique design plans trending among home purchasers which they would wish to see in their homes in the near future. Society overall is advancing towards social responsibility and structural patterns, as a social sign.  New designs are trending along with the commitment towards sustainable development.
Architectural Design Firms are continuously working on many small- and large-scale projects with outcomes that are hard to forecast. Frequent changes in the requirement disrupt the normal course of activities, and the design teams must be able to align at all times. Most of the changes are due to fundamental economic and demographic development along with technological innovations. Optimizing the current design and engineering the model becomes difficult, compelling teams to put in extra hours and efforts for achieving the deliverables.
With the urban population expected to be double in next two decades, architectural and engineering design teams should be ready to innovate the rapid, massive scale architect design changes. Many design firms have boundaries in terms of ability and team scalability for delivering A&E housing projects. However, we at RDAEP have overcome the barriers by delivering 10000+ residential projects with Architectural and Engineering Design Services catering to the latest trends in the industry.
Below are the cutting-edge trends in residential architectural design that impact our everyday lives and society at large.
Up-gradation of overall style:
Modern styles are dominating the current design trends; however conventional or traditional parts are being added frequently to add legitimacy to the design plan. A combination of contemporary and transitional plans actually amaze the home purchasers. The two styles are more refined than in past years. The conventional plan turns out to be less particular and rigid.
Outdoor living and Spaces building human connections
Due to the pandemic, home buyers are most interested in houses that have multifunctional outdoor living. They are designed in a way that is adjustable to external weather conditions, social gatherings and activity. Outdoor balconies have proven to be a paradise if they are appropriately equipped and livable. Unplug zones" are trending after much time at home. Suites include spa-like subtleties and finishes. Open-air living offers comfortable and garden-like spaces, for example, depressed fire pits, trees and warm materiality.
The architectural designs of our multi-residential project Mayfield Place (luxurious, multi-family, residential development with 340 apartment units 660,000 SQFT, Enfield, CT) has created an ideal environment for easy living with exceptional outdoor modern amenities consisting of a fitness center, coffee bar, swimming pool, patio, clubhouse, library, etc.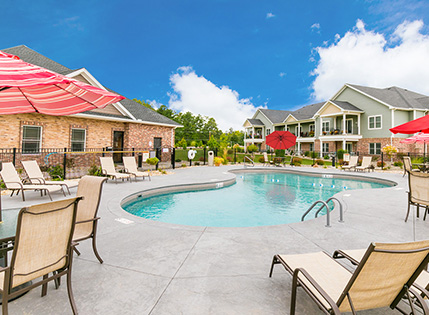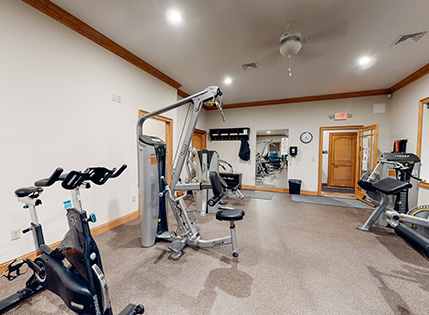 Attractive Streetscapes
Architects and designers are continuously emphasizing on the importance of designing public spaces. They have a deep understanding of designing front yard gatherings and pedestrian experience prioritizing neighbor's safety and pedestrians over cars. The multi-residential apartment residents are keener on the community amenities.
Indoor-Outdoor Connections
Homebuyers are more inclined towards design plans which have more openings such as doors and windows for natural light and proper ventilation. Taking this into consideration, the architects place the windows which open to a view and improves the space. However, the architects tend to reduce the number of windows due to budget constraints.
Depth in Architecture & Design
The housing communities are displaying new layers to the design plan. Designs are cautiously curated making it more purposeful. Authenticity is an essential objective in all parts of the design plan and is accomplished through embracing existing landscapes, altering cautiously and focusing on materiality, proportions and subtleties.
Home Offices
After the lockdowns and quarantines, the need for home offices has gained momentum. New homes and homes under renovation are using the forgotten corners to build flex areas and desks. With work from home and online schooling for children, the need for these spaces has risen. Architects are now taking advantage of these corners to build separate workspaces for the family.
Accessibility
Currently, most of the housing apartments and residential spaces are undergoing renovation and remodeling since they are not ADA compliant or do not have accessibility for all. Accessible designs ensure that the homes and surrounding areas are easily accessible by the dwellers. Different instances of architecture that accentuates accessibility are homes intended to oblige senior members. Hosing authorities of all the states that provide space for people battling with mental health issues and vagrancy likewise center around the manners by which architecture can give positive arrangements on an individual and societal level.
Our recent Architectural Design for multi-family residential project – Eastview Apartments, Pittsfield, MA has created an attractive opportunity for 235 East Street to add new market and affordable rate housing to the wonderful community located in the heart of downtown Pittsfield along with accomplishing the goals of Community Preservation Act

We observe that the efficiencies are not only to be found in the architectural design plans but also in the materials used for home building. The importance of using renewable and low maintenance material has allowed contributing towards increasing building efficiency. Using recyclable materials, structures that are independent, and establishments of various sorts that respect the planet are getting more continuous. However residential design trends have been changing all these years and will keep changing throughout but the one trend which is not likely to change is the incorporation of the green mindset to achieve sustainable architecture, healthy interiors, and elevated living environments.