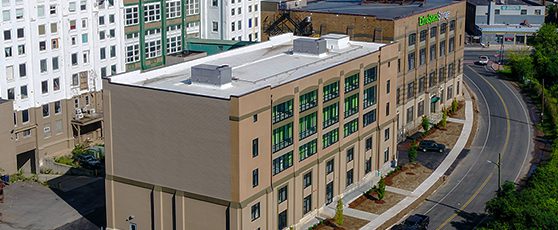 The rise of warehouses in North America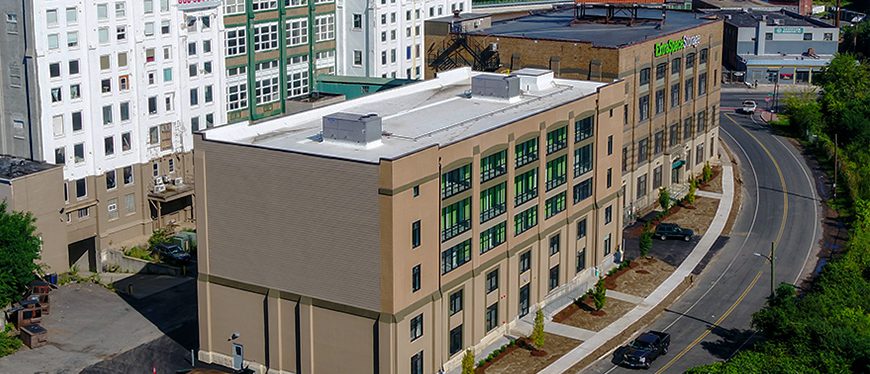 The goods are stored at each point of the value chain and are made available to end clients as and when required. Distribution centers can commonly be divided into three arrangements, including general warehousing, agricultural warehousing, and refrigerated warehousing. Online shopping has become common and a go-to choice for essentially all client types, intensifying the demand for warehousing spaces. America's distribution space demand is floated by the increased speed of e-commerce businesses.
The North American warehousing and storage market is presently being driven by a few elements. The interest for warehousing outsourcing administrations has been developing from manufacturing firms catalyzed by their productional and functional extensions. This has prompted an increased logistics need for the storage of raw materials, parts, and finished products for retailers and merchants.
The North American warehousing and logistics market have kept on experiencing strong demand in 2021. Nonetheless, pandemic-related supply chain issues keep on compounding a more extensive demand and supply issue inside the North American warehouse construction sector.
Projects presently under development are encountering schedule delays while planned constructions are being affected by rising material expenses, making gaps for the acceptance of tender prices shrivel.
Labor shortages across the construction sectors, large numbers of which represented an issue before the pandemic, add a further layer of intricacy to the point of getting back to pre-pandemic levels of activity, with numerous contractors facing issues to recruit skilled workmen.
From the owner's perspective, two approaches have arisen with investment both inside metro regions and near nodal points, where expressways and ports unite. There has likewise been a new pattern for the redevelopment of "zombie shopping centers" and box stores that have seen a significant decrease in pedestrian activity as e-commerce business keeps on acquiring pieces of the pie.
Another technique is moving distribution centers into existing metropolitan regions, utilizing brownfield land which can't be utilized for private or corporate uses. While being found a lot closer to clients, these sites actually represent a challenge since they will be smaller and would require twofold stacking to make sufficient room for stock, increasing building costs. Dense metropolitan areas additionally make high-frequency truck traffic harder to accommodate.
Despite these difficulties, the extra expense and exertion expected to make these strategies work are progressively turning out to be more acceptable as demand keeps on soaring.
Acceleration of e-commerce entails the rise of warehouses in North America
$1 billion increase in online business sales brings about 1.25 million square feet of distribution center space need. Subsequently, net absorption is projected to reach more than 250 million square feet in 2021. It's intriguing to take note that this figure far surpasses the past five-year yearly normal of 211 million square feet.
This takes us to the fact that retail structures are relied upon to see a flood in adaptive reuse for industrial occupiers in a few years. The truth of the matter is that America has far overbuilt retail space. For this reason, it seems like you see "for lease" signs all over. Adaptive reuse permits developers to take a structure that no longer serves the community and adjust it to higher and better use.
Russell and Dawson – An Architecture and Engineering Design firm has also designed for adaptive reuse of existing abandoned buildings for the extension of the warehouse facility. Located on Park St, Hartford, The Extra Space Storage Units for The Hampshire Companies is a fine example of Russell and Dawson's ability to design the historical exterior of a building, preserving the town's aesthetic values. It consisted of 360+ storage units with a 50,300 SQFT area.
In one of the most tumultuous times in world history, the warehousing industry is progressing.
The land is valuable for the growing US economy right now.  There are 11,000 existing warehouses in North America equaling over 4.7 sq ft of industrial space as of 2020. Another 190 million sq ft of warehousing space was under construction in 2020. The U.S. will use over 1 billion square feet of storage space this year, compared to 800 million last year. And there are already 500 million square feet of storage in development. 45% of warehouses under construction are already leased. Warehouse vacancy in the country has reached 3.6%, a record low, at 3.6%, these warehouses are operating beyond their available capacity to even function properly.
Thus, an extraordinary expansion in the e-commerce business indicates requirements for new design features by Warehouse Design Firms. From heights of ceilings to mezzanine floors, a few contemplations must be calculated if the warehousing business aspires to boost net absorption aggregates in the foreseeable future.