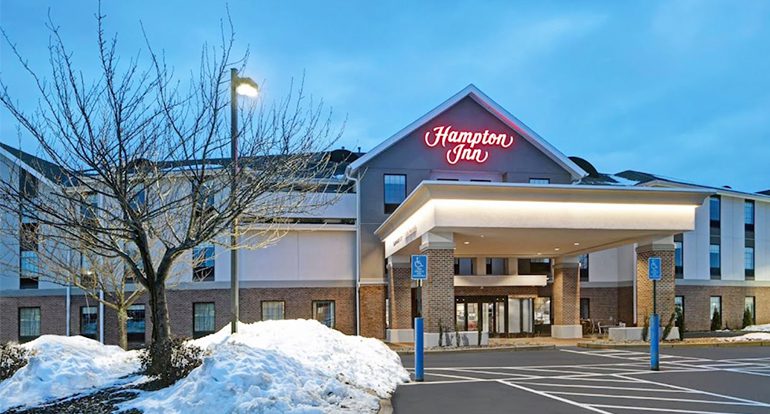 Project Details
Property Name :  Hampton Inn | Hilton
Location :  39 Southampton Road, Westfield, MA
Project Type:  Hotel Brand Conversion
Property Area: 51,620 SQFT
Story : 3
Rooms: 86
Description
The hotel  underwent a brand conversion from Holiday Inn Express to Hampton Inn. Russell and Dawson was appointed for integrated Architecture & Engineering services for this brand conversion project.
As part of the design-build services, the hotel Re-Branding/Brand Conversion included  86 guest rooms, public space, and corridors of a total area of 51,620 SQFT of space.The work included new exterior, modern furniture, and fully equipped fitness room. The project started in 2016 and completed in March 2019.
We are pleased that Shield Hotel Management & Westfield-Barnes chose us to provide comprehensive Architecture, Engineering and Construction services for this hotel Brand Conversion project.