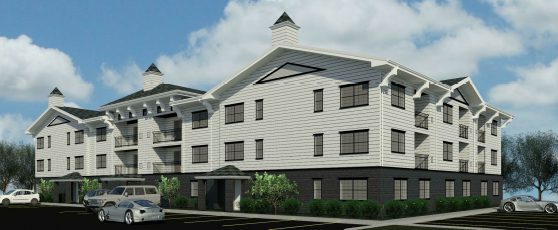 STRATEGIES TO SAVE COST IN MULTI-FAMILY HOUSING PROJECTS
Developers who construct multi-family housing projects face a lot of obstacles: complex funding programs, costly labor and materials, cumbersome land-use guidelines, and, obviously, local community resistance. Adjoining inhabitants frequently worry that affordable housing will be ugly looking with cumbersome, square-shaped constructions with cheap facades. Although the developers have a limited budget, there are strategies that can be adopted to develop visually appealing and healthy houses, with comfort, conveniences, and safety within budget.
Below are the strategies or methodologies to save cost on three building components: exterior facade, interior, and services. Let us see how advancements in design and development can lessen the expenses of multifamily housing projects.
Methodology 1: Simplify exteriors along with creating large variations through large moves, tones, and materials.
The exterior facade of a structure is basically public identity, alluding to life behind the windows. The shell and design—including the structure's exterior, windows, and entryways—address around 25% to 30% of all hard costs.
The exterior is the greatest thermal barrier in a structure, characterizing how air moves in and out and driving spending on HVAC systems playing an important environmental role. Moreover, there are hardly any excesses that could be reduced or eliminated from the shell and design to reduce cost. All things considered, focusing on the economy of form and choice of materials offers the best chances for adjusting expenses and executing targets.
Exterior materials should be strong, visually attractive, and steady of environmental impacts. Design guidelines frequently require a blend of materials or encourage bays and different types of facade manipulation to make variations. However, these elements often add construction costs since it adds length to the façade. (To put it plainly, more bays mean more corners where materials need to meet).
A more economical approach to make dynamic exteriors is to match simple, regular facades with a couple of large "moves" and a combination of high-and cheaper materials. An inviting passageway or an angled exterior wall makes it more visually appealing without increasing exterior intricacy and length. In certain projects, materials not generally connected with residential development (like corrugated metals) have saved costs. In other projects usually, a cheaper material is utilized for the majority of the facade area, while the ground floor or another key component has another material to distinguish it.
Methodology 2: Modular construction and new materials should be explored however they are not silver bullets
There has been a great buzz around off-site construction which is often termed modular housing and flat packed elements such as insulated panels. Modular construction often gives a great advantage in terms of reduced costs, shorter timelines, and high-quality construction; however, this methodology is not used much in multi-family housing projects in the US.
Apartment designers have pointed out few difficulties in utilizing this procedure. Firstly, adjusting and shifting to new methods from tried and tested ones is often difficult and the architects anticipate learning costs in their first project. Secondly, off-site construction work can only be given to local vendors, moving or sub-contracting it to distanced vendors is costly. Third, Modular construction is more significant for smaller units or studio apartments or dorms. Lastly, if an architect engages in modular construction, it is vital to figure out space for cranes at the construction site which is often difficult in urban areas.
In order to us the off-site construction method, there is likewise an increasing interest in utilizing alternative timber products like cross-laminated timber (CLT), which is an engineered wood product made by sticking a few perpendicular layers of timber sheets together. The 2021 version of the International Building Code is expected to extend the utilization of timber products to taller structures. Models from different nations propose that utilizing timber products could reduce the construction timelines since they can be pre-fabricated and decrease interior finish costs. Given current expenses, advancement in the market-rate housing sector might precede before huge utilization of timber products in market-rate multi-family housing projects.
Methodology 3: Design unit layout and measurements for adaptability and productivity
A progression of little changes can be consolidated to make more productive units. Regions inside the units that have various utilizations can supplant space committed to circulation. Studios and one-room units can be arranged without passage corridors or lobbies. Spaces ought to be adaptable—furnishings, as opposed to dividers, can be utilized to separate spaces. Kitchens and restrooms can adjust to a solitary "wet" wall where plumbing is concentrated. Doors and walls can be reserved for isolating spaces that require privacy, like washrooms and rooms. Whenever the situation allows, the number of interior corners can be decreased to streamline and speed up interior framing.
Deciding on the amenities to be provided inside the unit apartments depends on the local guidelines and local market conditions. For example, apartments in Manhattan have in-unit laundry facilities or even building laundry units since the space is too expensive. In more affordable urban areas, in-unit clothing is standard. In some housing facilities, some developers may be able to distinguish between the amenities to be provided in-unit and common areas. This allows a modest reduction in unit sizes.
Methodology 4: Reuse and rotate floor plans
Designers have a practice of using repeated layouts to make design and construction work easier. They believe that repetition gives uniformity and eases the work of contractors however developers and architects can collaborate and use repetitive units more creatively which provides more utilization of space and reduced complexity. Mirroring and rotating techniques can also be used to reduce variation and cost.
Methodology 5: Stack and Standardize
A building's basic services such as lifts, mechanical, electrical, and plumbing—are unglamorous however fundamental. They are additionally costly. Engineering Design Firms can help to infuse best practices for plumbing, (for example, stacking and standardizing kitchens and restrooms), and creating building formats that utilize lifts productively can assist with controlling the expenses of administrations.
Choices of services have implications on capital expenses. Green building performance norms may at first be expensive however they can possibly decrease long-term working expenses. They additionally sway inhabitants' wellbeing and personal satisfaction—significant results for mission-driven developers who build affordable housing. Choosing systems requires a tradeoff between cost, quality, and environmental execution. The challenge is to track down a suitable arrangement of systems given project expenses and needs.
Clinging to fundamentally accepted procedures for plumbing can assist with controlling expenses. When planning a unit, stacking "wet" walls for kitchens and washrooms back-to-back decreases plumbing intricacy and cost.
Lifts, as well, are a costly line items in a building project. Building codes and guidelines direct when lifts are required; ordinarily, structures higher than three stories as well as more than 12 units. Sometimes, the advantages of building a bigger building with lifts will justify the extra expenses. For some smaller buildings, it would be more feasible and budget-friendly to eliminate lift and still create an accessible building. For instance, in a single staircase building, four units circulating around a single staircase.
Methodology 6: Long-term investments by creating green buildings.
Many non-profit affordable housing developers want to invest in high-performance envelope, HVAC, and plumbing systems which reduce the long-term operating cost. Usually, state or government-funded buildings can encourage this. Developers are usually in a fix while deciding to go for a high-performance building or not. Building a high-performance structure usually increases the upfront cost by 3-5 percent however it reduces and sets off the operating cost in the long run. High-performance buildings are encouraged and have great economic benefits in the long run however the residents and the building managers have to behave differently.
Methodology 7: Making houses more affordable
Firstly, close coordination and collaboration across the project teams are necessary to reduce clashes and miscommunication. It reduces the project timelines and allows smooth flow of the project allowing everyone to be on the same page. Architecture Design Firms also have limited ability to improve affordable housing given the local codes and regulations that architects and engineers have to comply with. Requiring fewer off-street parking spaces allows for reducing construction costs. In cities where there is reliable public transportation, reducing parking requirements should be the top action item Local buildings and codes should allow zoning rules to make houses affordable. Usually constructing a 100-unit building is cheaper than building a 20 unit building as it distributes the fixed cost by each unit.
All these methodologies and strategies can be adopted to reduce the cost of affordable housing and making the construction, designing processes easier, cheaper, and affordable to residents.