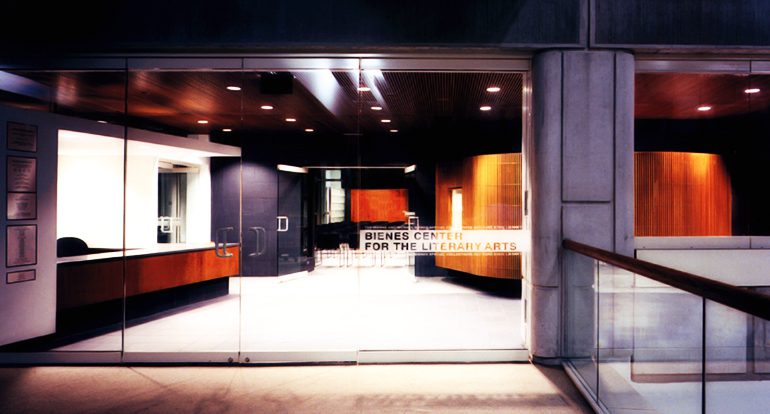 Project Details
Property : Bienes Center
Location : Broward County, FL
Description
The site is an existing 7,000 square feet of space located on the 6th floor of the County's Main Library, the final project of Marcel Breuer, completed after his death in 1984. It is an exposed concrete structure with cast in place concrete columns and beams supporting precast double tees with curtain walls that wrap around as a typical building system.
The program required the facility to contain four rooms; a ceremonial room for exhibition, multimedia presentations, and lectures; a board room able to hold a meeting for up to 24 people; a reading room for scholars and researchers to use the rare book collection; and a room for storage of the collection which is accessible only to staff. The support facility includes two workrooms, a director's office, a kitchenette and a chair stacking area.
The design of the "Rare Book Room" was directed by respect for the idea of knowledge and for the grace and dignity of the books which it houses. The detail of this facility was conceived to show respect for the existing structure and architecture. The fundamental concept is intimacy in this space "within a space" and is achieved by the juxtaposition of wood (soft surface) and slate (hard surface) in relation to the concrete structure. The undulating walls which begin in the reading room weave through the black slate wall, changing direction at the ceremonial room allowing connection to the structure at the window line.
Russell and Dawson Inc could successfully provide architectural and structural engineering design services for the Bienes Center for the Literary Arts.